Midlothian Country Club Showcases Stunning Course Renovation
By David Wood
Midlothian Country Club - Southwest Chicago's historic country club and host venue of the 1914 U.S. Open Championship - is now showcasing the stunning results of its dramatic course renovation led by famed architect Raymond Hearn.

Since 1898, Midlothian has long provided its members and guests with a challenging, traditional golf course on the verdant property which was the first private club on Chicago's South Side. While paying due respect to the original course design by Herbert J. Tweedie, with influences from famed Scottish architect Donald Ross prior to the 1914 U.S. Open Championship, Hearn's redesign marks a return to the layout's championship caliber.

All 82 bunkers were renovated by Hearn and now feature eye-catching Pro / Angle Sand for increased playability and easier maintenance. Meeting demands of the modern game, the tee-boxes were lengthened for added yardage as well as new sightlines and shot-making options placing a premium on strategy.

The renovation melds the historic past of Midlothian's timeless layout, even recreating intriguing pin positions from the 1920s, with contemporary course design principals that will continue to put the 18 in the highest echelons of Chicago area golf clubs for decades to come.

"It is an honor to work on a such an incredible course like Midlothian that has stood the test of time and renovate it for today's game," says Hearn, founder of Michigan's Raymond Hearn Golf Designs. "Our goal was to restore and renew the layout for players of all abilities to savor their time and enjoyment on one of Chicago's true golf treasures."

"Our membership here at Midlothian was looking for a renovation that respected our classic layout while honoring its historical look and feel," says Matt Barry, Club President. "Ray Hearn was diligent in working with us to understand our priorities and the renovation has blended in seamlessly, our members are beyond thrilled with the results."
Additionally, Midlothian has completely revitalized its superb dining venues with the thrilling new 1898 Room, Championship Lounge and Lower Patio all replacing the club's old Grill Room. Work on the 1898 Room and Championship Lounge were the results of the terrific work of Chicago's Antunovich Associates.

For more information on Midlothian Country Club memberships visit www.midlothiancc.org, email Emily Giaimo at egiaimo@midlothiancc.org or call 331.201.5935.

About Midlothian Country Club

Since 1898, Midlothian Country Club has offered unparalleled family culture, history and tradition. In addition to its classic golf course, the family-friendly club features luxurious indoor and outdoor meeting, banquet and dining facilities. Midlothian offers a beautiful family swim complex complete with its year-round Cottage for casual dining and hosting private events.

The legendary clubhouse offers breathtaking views of the golf course with new world-class dining options: 1898 Room, Championship Lounge and Lower Patio. Members can enjoy relaxing with family and friends, swapping golf stories or dining leisurely in one of Chicago's premier country clubs.

More Information »
Revised: 06/05/2022 - Article Viewed 3,009 Times - View Course Profile

About: David Wood
---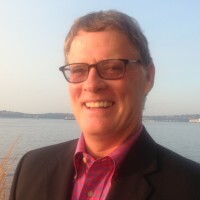 In addition to writing on golf and travel, author and noted speaker David Wood has made several appearances on Late Night with David Letterman as well as dozens of other television shows. His book - Around the World in 80 Rounds - was just released in paperback on www.Amazon.com. Currently he works in public relations with Buffalo Communications in Vienna, VA.

---
More Articles by David Wood