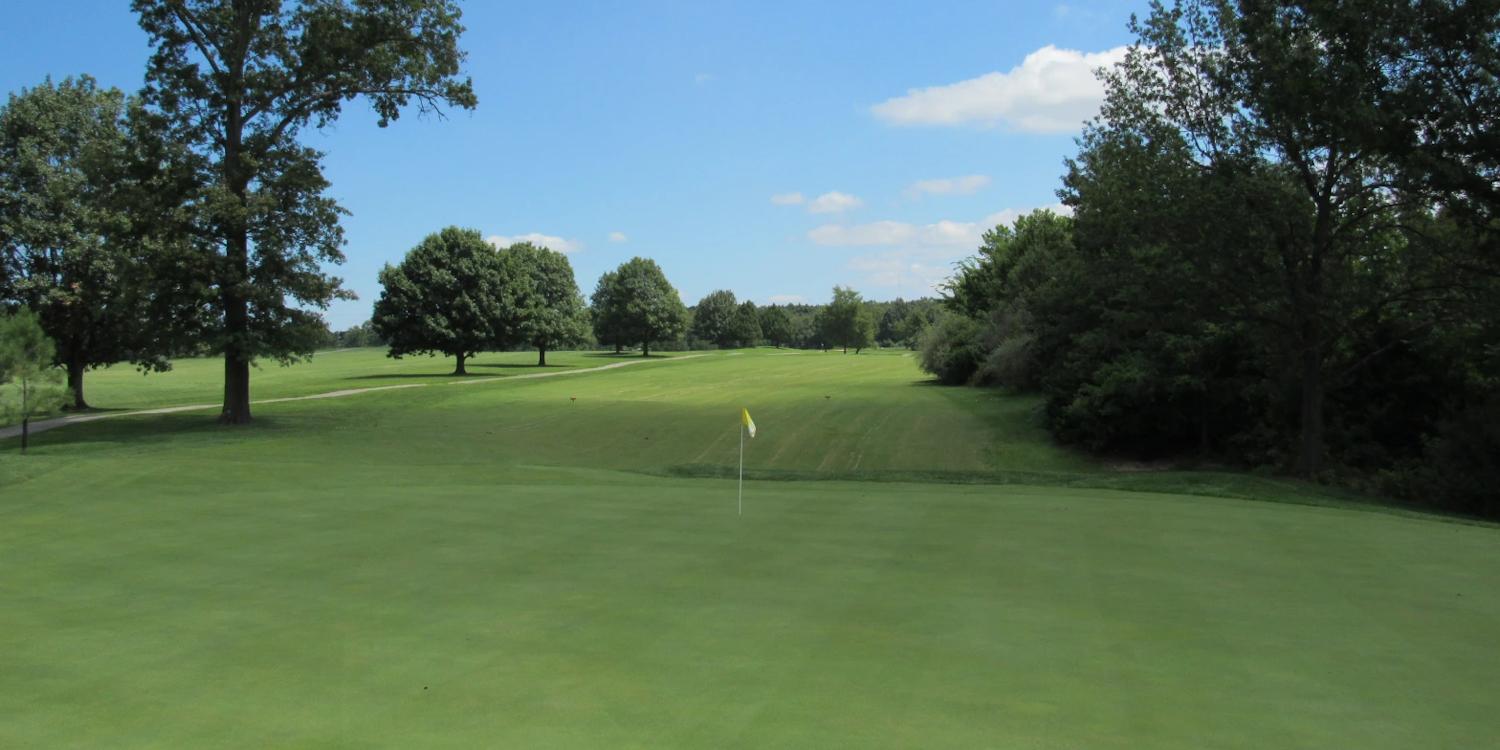 The future is bright for Kokopelli Golf Club in Marion, IL
By Kiel Christianson
Kokopelli Golf Club in Marion has seen its share of ups and downs over the past 25 years. The Steve Smyers design has seen multiple changes in ownership since its founding, including a group that included Smyers himself. The most recent owners are Rodney Cabaness and Shad Zimbro, local businessmen who have been at the helm for nearly two years. And they are revamping, reinvigorating, and reimagining everything from the restaurant to stay-and-play packages to bunkers and tees to the course's social media presence - top to bottom, soup to nuts.

Opened in 1996 to great acclaim and anticipation, Kokopelli Golf Club takes full advantage of the 210-acre property. A former coal strip-mine, the land heaves and falls, and a gaping ravine grabs wayward shots on a number of holes.

The unique topography, along with the difficult grass-growing climate and soil type, however, engendered problems early on. There were also man-made faults in the course construction, which worsened over time. For example, many of the 98 original bunkers were not fitted with proper drains, and the silty clay soil beneath the sand and clogged them, creating gloppy messes every time it rained.

Although some of these issues were addressed over the years by previous owners, Cabaness and Zimbro - owners of a local Harley-Davidson dealership, Rent One minor-league baseball park adjacent the course, and several other businesses - are committing impressive resources and as much time as necessary to address the remaining ones. Some of the problematic bunkers have been or are being removed or repositioned (there are now 76), and all are being rebuilt with the Billy Bunker System. Tees have been stretched out on several holes, and priority has been given to maintenance, with a new fleet of mowers and associated equipment. Smyers doesn't believe in water on golf courses unless it is a natural feature of the land, so the original layout had none, aside from the quarry lake that hugs the 5th green. The new team is finding low spots on the course - such as between the tee and the fairway on 12 - and digging out some water features, too.

Player experience is also being enhanced in other ways. There's a fleet of new electric chrome-wheeled golf carts with GPS and integrated Bluetooth - you can take phone calls and play music right through your cart. In the clubhouse, players find craft cocktails and a completely new gourmet menu in The Turn. When you convince a local chef to close down his restaurant and take over your restaurant, you signal a real commitment to providing a first-class dining experience.

Literally everywhere you look on the course-and beyond it-you will find improvements in progress or in planning. Kaitlyn McCurdy, Kokopelli's golf and social media/marketing manager, describes the continuous work as "Mind-blowing and exciting." Says McCurdy, "We are planning and working towards making Kokopelli Golf Course your oasis and 'The Destination of Southern Illinois.'"

Playing Kokopelli

Kokopelli Golf Club plays to a par of 71, and from the championship tees, it stretches to 6,992 yards. But this could change. Iterative tinkering has necessitated several rounds of new ratings and scorecards. As a result, the GPS in the carts needs to be updated, as some holes were about 10 yards off. That GPS is indispensable, too, as Smyers plays with your depth perception throughout the course. Just about every approach looks longer (and occasionally shorter) than it really is. I cannot recall any course that was not designed by Pete Dye that messes with your eyes as much.

On the front side, the strip mine pit comes into play quite picturesquely on the 426-yard 4th, where, depending on which tee box you choose, you might need to carry a large portion of the yawning morass. At present, the fairway is occluded by brush and trees growing up from the pit, but the plan is to shave them down so players can see most of the fairway, even form the tips. Even so, keeping everything well right of the pit is critical here, as it runs from tee to green.

The picturesque 146-yard 5th is about as daunting as a short par-3 can be, as the green is 40 feet below the tees and the putting surface is framed by water front, left, and some of the back. Club selection is critical. (Pro tip from McCurdy, a Marion HS golf stand-out: Use the US flag at the house on the hill behind the green rather than the flagstick to check the wind.)

Locals know to try to go low on the front side, as the back is considerably harder. The stretch of holes from 11-13, in particular, serve up one tricky tee shot after another, in terms of club selection, line, blind landing areas, and hazards. In fact, there are a good five or six mostly blind tee shots throughout the course, so again, that GPS is very handy.

The 525-yard par-5 closing hole is one of those blind shots, playing uphill over some fairway bunkers. A good drive sets you up for an eagle chance, but unless you're knowledgeable or lucky, chances are you'll be laying up from left of the fairway to the mounded, undulating green.

The best opportunities for birdies at Kokopelli are the four par 3s, which rank 15-18 in terms of their handicaps, yet there are always plenty of risks. The 204-yard 17th, the postcard hole on the back side, plays a bit downhill but is encircled with bunkers and mounding. Missing the green in the wrong spot makes for a tough bogey, not to mention par.

Upgrading everything

As mentioned, the new owners are working and investing continuously in upgrading every aspect of the player's experience. Three houses behind the 4th green have been purchased and are being renovated to accommodate groups of 6-8 right on the property.

The Turn restaurant offers pub fair to fine dining options, and plans are in place to expand and grow to allow for bigger groups, with more room for patrons to enjoy the best dining experience in town.

Because Marion is so far south, most winters are warm enough to get out at least now and then all year. The owners are installing Turf Hound Product hitting mats at the practice range (which is also being expanded to resemble a circular stadium-style range) that will be open year-round, and there is a simulator in the Koko Simulator Suite in the clubhouse for cold snaps and rainy days.

The verdict

From day one, Kokopelli Golf Club has had enormous potential. It has hosted numerous regional and state championships over the years. Now, though, its full potential is being realized. At present, rates are just $49 with cart on weekdays and $59 on weekends, which is a bargain. Once all the improvements have come to fruition, rates may go up, but the extent of the upgrades will almost certainly be worth the price of admission, whatever the rate.
Revised: 08/09/2023 - Article Viewed 255 Times - View Course Profile

About: Kiel Christianson
---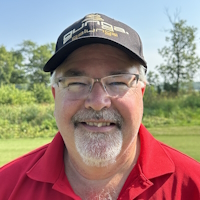 I've been a travel and golf writer for online and print publications for 25 years, including over 10 years with The Golf Channel. My blog on The Golf Channel websites began in 2003, making it one of the first in the golf world. Other publications include poetry, food and travel features, and research articles in the broad area of cognitive science.
---
More Articles by Kiel Christianson