Post a Destination Review
---
Been to Carbondale? Write a review to help future golfers plan their golf trip.
Submit Review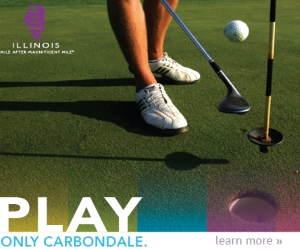 The web site you are accessing has experienced an unexpected error.
Please contact the website administrator.
The following information is meant for the website developer for debugging purposes.
Error Occurred While Processing Request
Error Executing Database Query.
Table 'golftrips_661.message1_illinoisgolf' doesn't exist
The error occurred in D:/vsites/GolfTripscom/root/html/_templates/include/adframesky.cfm: line 12
Called from D:/vsites/GolfTripscom/root/html/golfillinois/include/adframesky.cfm: line 3
Called from D:/vsites/GolfTripscom/root/html/_templates/maps/destination.cfm: line 1109
Called from D:/vsites/GolfTripscom/root/html/golfillinois/maps/CarbondaleGolfGuide.cfm: line 2
Called from D:/vsites/GolfTripscom/root/html/_templates/include/adframesky.cfm: line 12
Called from D:/vsites/GolfTripscom/root/html/golfillinois/include/adframesky.cfm: line 3
Called from D:/vsites/GolfTripscom/root/html/_templates/maps/destination.cfm: line 1109
Called from D:/vsites/GolfTripscom/root/html/golfillinois/maps/CarbondaleGolfGuide.cfm: line 2

10 : 	WHERE CourseLogo is not null
11 : 	and CourseLogo != ''
12 : 	AND message1_#application.message#.Active = 1
13 : 	ORDER BY RAND() 
14 : 	LIMIT 5

---
| | |
| --- | --- |
| SQLSTATE | 42S02 |
| DATASOURCE | GolfTrips_661 |
| VENDORERRORCODE | 1146 |
| SQL | SELECT id, IFNULL(CourseID,0) as CourseID, courseLogo, IFNULL(DestinationId,0) as DestinationId, IFNULL(GolfTrailID, 0) as GolfTrailID, IFNULL(TourOperatorID,0) as TourOperatorID, Destinations.LocalPage as DestinationLocalPage, Destinations.Page as DestinationPage, GolfTrails.LocalPage as GolfTrailLocalPage, IFNULL(CasinoId,0) as CasinoId FROM message1_illinoisgolf LEFT OUTER JOIN Destinations on Destinations.AreaID = DestinationId LEFT OUTER JOIN GolfTrails ON GolfTrails.TrailId = GolfTrailID WHERE CourseLogo is not null and CourseLogo != '' AND message1_illinoisgolf.Active = 1 ORDER BY RAND() LIMIT 5 |
Resources:
| | |
| --- | --- |
| Browser | CCBot/2.0 (https://commoncrawl.org/faq/) |
| Remote Address | 34.207.78.157 |
| Referrer | |
| Date/Time | 18-Jun-19 02:38 PM |
Stack Trace
at cfadframesky2ecfm2015073978.runPage(D:/vsites/GolfTripscom/root/html/_templates/include/adframesky.cfm:12) at cfadframesky2ecfm2088384905.runPage(D:/vsites/GolfTripscom/root/html/golfillinois/include/adframesky.cfm:3) at cfdestination2ecfm8355943.runPage(D:/vsites/GolfTripscom/root/html/_templates/maps/destination.cfm:1109) at cfCarbondaleGolfGuide2ecfm1691469137.runPage(D:/vsites/GolfTripscom/root/html/golfillinois/maps/CarbondaleGolfGuide.cfm:2) at cfadframesky2ecfm2015073978.runPage(D:/vsites/GolfTripscom/root/html/_templates/include/adframesky.cfm:12) at cfadframesky2ecfm2088384905.runPage(D:/vsites/GolfTripscom/root/html/golfillinois/include/adframesky.cfm:3) at cfdestination2ecfm8355943.runPage(D:/vsites/GolfTripscom/root/html/_templates/maps/destination.cfm:1109) at cfCarbondaleGolfGuide2ecfm1691469137.runPage(D:/vsites/GolfTripscom/root/html/golfillinois/maps/CarbondaleGolfGuide.cfm:2)


com.mysql.jdbc.exceptions.MySQLSyntaxErrorException: Table 'golftrips_661.message1_illinoisgolf' doesn't exist
	at com.mysql.jdbc.SQLError.createSQLException(SQLError.java:936)
	at com.mysql.jdbc.MysqlIO.checkErrorPacket(MysqlIO.java:2985)
	at com.mysql.jdbc.MysqlIO.sendCommand(MysqlIO.java:1631)
	at com.mysql.jdbc.MysqlIO.sqlQueryDirect(MysqlIO.java:1723)
	at com.mysql.jdbc.Connection.execSQL(Connection.java:3277)
	at com.mysql.jdbc.Connection.execSQL(Connection.java:3206)
	at com.mysql.jdbc.Statement.execute(Statement.java:727)
	at com.mysql.jdbc.Statement.execute(Statement.java:804)
	at coldfusion.server.j2ee.sql.JRunStatement.execute(JRunStatement.java:359)
	at coldfusion.sql.Executive.executeQuery(Executive.java:1485)
	at coldfusion.sql.Executive.executeQuery(Executive.java:1235)
	at coldfusion.sql.Executive.executeQuery(Executive.java:1165)
	at coldfusion.sql.SqlImpl.execute(SqlImpl.java:406)
	at coldfusion.tagext.sql.QueryTag.executeQuery(QueryTag.java:1187)
	at coldfusion.tagext.sql.QueryTag.startQueryExecution(QueryTag.java:816)
	at coldfusion.tagext.sql.QueryTag.doEndTag(QueryTag.java:769)
	at cfadframesky2ecfm2015073978.runPage(D:\vsites\GolfTripscom\root\html\_templates\include\adframesky.cfm:12)
	at coldfusion.runtime.CfJspPage.invoke(CfJspPage.java:247)
	at coldfusion.tagext.lang.IncludeTag.handlePageInvoke(IncludeTag.java:736)
	at coldfusion.tagext.lang.IncludeTag.doStartTag(IncludeTag.java:572)
	at coldfusion.runtime.CfJspPage._emptyTcfTag(CfJspPage.java:3011)
	at cfadframesky2ecfm2088384905.runPage(D:\vsites\GolfTripscom\root\html\golfillinois\include\adframesky.cfm:3)
	at coldfusion.runtime.CfJspPage.invoke(CfJspPage.java:247)
	at coldfusion.tagext.lang.IncludeTag.handlePageInvoke(IncludeTag.java:736)
	at coldfusion.tagext.lang.IncludeTag.doStartTag(IncludeTag.java:572)
	at coldfusion.runtime.CfJspPage._emptyTcfTag(CfJspPage.java:3011)
	at cfdestination2ecfm8355943.runPage(D:\vsites\GolfTripscom\root\html\_templates\maps\destination.cfm:1109)
	at coldfusion.runtime.CfJspPage.invoke(CfJspPage.java:247)
	at coldfusion.tagext.lang.IncludeTag.handlePageInvoke(IncludeTag.java:736)
	at coldfusion.tagext.lang.IncludeTag.doStartTag(IncludeTag.java:572)
	at coldfusion.runtime.CfJspPage._emptyTcfTag(CfJspPage.java:3011)
	at cfCarbondaleGolfGuide2ecfm1691469137.runPage(D:\vsites\GolfTripscom\root\html\golfillinois\maps\CarbondaleGolfGuide.cfm:2)
	at coldfusion.runtime.CfJspPage.invoke(CfJspPage.java:247)
	at coldfusion.tagext.lang.IncludeTag.handlePageInvoke(IncludeTag.java:736)
	at coldfusion.tagext.lang.IncludeTag.doStartTag(IncludeTag.java:572)
	at coldfusion.filter.CfincludeFilter.invoke(CfincludeFilter.java:65)
	at coldfusion.filter.IpFilter.invoke(IpFilter.java:45)
	at coldfusion.filter.ApplicationFilter.invoke(ApplicationFilter.java:495)
	at coldfusion.filter.RequestMonitorFilter.invoke(RequestMonitorFilter.java:42)
	at coldfusion.filter.MonitoringFilter.invoke(MonitoringFilter.java:40)
	at coldfusion.filter.PathFilter.invoke(PathFilter.java:153)
	at coldfusion.filter.ExceptionFilter.invoke(ExceptionFilter.java:94)
	at coldfusion.filter.BrowserDebugFilter.invoke(BrowserDebugFilter.java:78)
	at coldfusion.filter.ClientScopePersistenceFilter.invoke(ClientScopePersistenceFilter.java:28)
	at coldfusion.filter.BrowserFilter.invoke(BrowserFilter.java:38)
	at coldfusion.filter.NoCacheFilter.invoke(NoCacheFilter.java:58)
	at coldfusion.filter.GlobalsFilter.invoke(GlobalsFilter.java:38)
	at coldfusion.filter.DatasourceFilter.invoke(DatasourceFilter.java:22)
	at coldfusion.filter.CachingFilter.invoke(CachingFilter.java:62)
	at coldfusion.CfmServlet.service(CfmServlet.java:219)
	at coldfusion.bootstrap.BootstrapServlet.service(BootstrapServlet.java:89)
	at org.apache.catalina.core.ApplicationFilterChain.internalDoFilter(ApplicationFilterChain.java:303)
	at org.apache.catalina.core.ApplicationFilterChain.doFilter(ApplicationFilterChain.java:208)
	at coldfusion.monitor.event.MonitoringServletFilter.doFilter(MonitoringServletFilter.java:42)
	at coldfusion.bootstrap.BootstrapFilter.doFilter(BootstrapFilter.java:46)
	at org.apache.catalina.core.ApplicationFilterChain.internalDoFilter(ApplicationFilterChain.java:241)
	at org.apache.catalina.core.ApplicationFilterChain.doFilter(ApplicationFilterChain.java:208)
	at org.apache.catalina.core.StandardWrapperValve.invoke(StandardWrapperValve.java:219)
	at org.apache.catalina.core.StandardContextValve.invoke(StandardContextValve.java:110)
	at org.apache.catalina.authenticator.AuthenticatorBase.invoke(AuthenticatorBase.java:494)
	at org.apache.catalina.core.StandardHostValve.invoke(StandardHostValve.java:169)
	at org.apache.catalina.valves.ErrorReportValve.invoke(ErrorReportValve.java:104)
	at org.apache.catalina.core.StandardEngineValve.invoke(StandardEngineValve.java:116)
	at org.apache.catalina.connector.CoyoteAdapter.service(CoyoteAdapter.java:458)
	at org.apache.coyote.ajp.AjpProcessor.process(AjpProcessor.java:196)
	at org.apache.coyote.AbstractProtocol$AbstractConnectionHandler.process(AbstractProtocol.java:637)
	at org.apache.tomcat.util.net.JIoEndpoint$SocketProcessor.run(JIoEndpoint.java:316)
	at java.util.concurrent.ThreadPoolExecutor.runWorker(ThreadPoolExecutor.java:1142)
	at java.util.concurrent.ThreadPoolExecutor$Worker.run(ThreadPoolExecutor.java:617)
	at org.apache.tomcat.util.threads.TaskThread$WrappingRunnable.run(TaskThread.java:61)
	at java.lang.Thread.run(Thread.java:745)