Chicago Golf Guide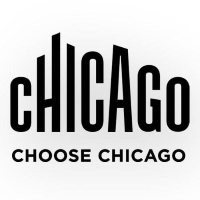 The Second City, the City of Broad Shoulders and the Windy City have all been nicknames for the largest city in the Midwest. And although the Windy city moniker likely springs not from meteorological conditions but from the propensity for the city's residents to brag, they have plenty to brag about, particularly if the subject is golf.

Chicago, on the shore of Lake Michigan, certainly delivers enough culture to fill theaters, stadiums, museums, cultural centers and libraries with tourists throughout the year. Yet when the weather is good, the 18-mile lakefront path bustles, the 33 beaches fill up, the 552 public parks spring to life and tee times at the six Chicago Park District courses become prized commodities. These six courses, however, are only a drop in Lake Michigan, compared to the number of courses that golfers can choose to play in the area. This abundance is why Golf Digest recently named Chicago the best golf city in the country for the amount and the quality of its public golf courses.

Though choosing which of the numerous courses to play can be a torturous pleasure, golfers should not miss Cog Hill, which features four courses, one of which is excellent enough to host a PGA Tour event. Pottawatomie Golf Club and Prairie Landing Golf Club were built by Robert Trent Jones, the first by Sr., the latter by Jr. Dick Nugent designed two handfuls of courses in the region, and Tom Fazio designed The Glen Club. C.B. MacDonald, Donald Ross, H.S. Colt and Jack Nicklaus, among other great designers, have designed private courses in the area, so Chicago is a great city in which to know members of private clubs.